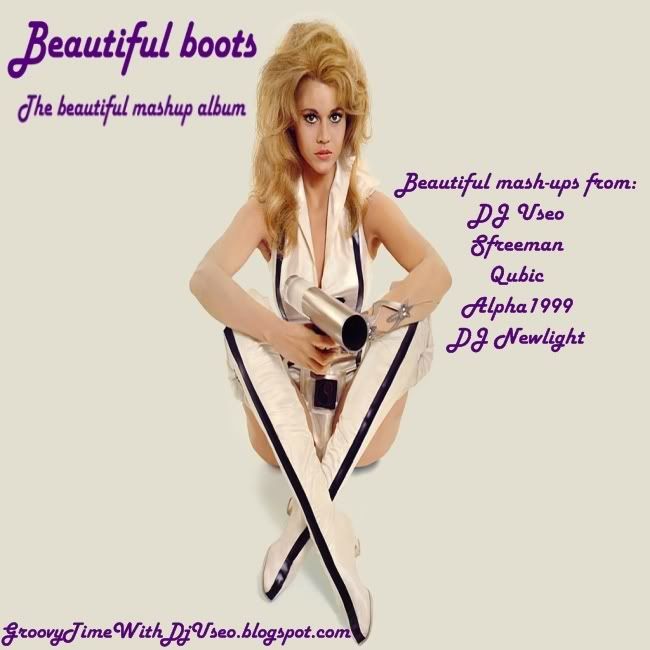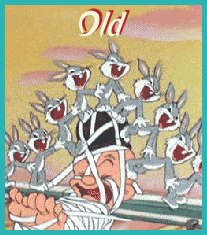 Newly available after a long absence, 2009's
"Beautiful Boots : The Beautiful Mashup Album"
is now back by demand!
You'll find splendid tracks
from me, Qubic, Sfreeman, Alpha1999, & DJ Newlight.
Eighteen tracks in all.
Here's the preview track & surprise,
It's one of mine!
"I Know Break Of Dawn"
( Hybrid vs Mojib )
Playlist
=======
01-L'Éternel Enfant Roi ( Qubic )
L'Enfant Roi vs Yello
02-In Crockett's Mekanik Tonight ( Alpha1999 )
Phil Collins vs Jan Hammer vs Bass Mekanik
03-Ocean Drums Sunrise ( DJ Newlight )
Jerry Ropero & Michael Simon Feat.
Kathy Brown vs DJ Sledge Hammer & Chris Da House
04-I Know Break Of Dawn ( DJ Useo )
Hybrid vs Mojib
05-Walk This Blacker Than Planetaria Land ( Sfreeman )
4Hero vs EZ-
Rollers vs Gill Scott Heron
06-Night Without A Face ( Alpha1999 )
Billy Idol vs Deep Forest
07-Listen To Your Heart ( DJ Useo Remix )
DHT
08-Another Day In AA With XXX ( Sfreeman )
Peaches vs Dragonette
09-Atomic Girl ( Alpha1999 )
Blondie vs David Bowie
10-Oíche Suaimhneach, Fir Caoin ( Qubic )
Mediaeval Baebesi vs Loreena McKennitt
11-Natural Freedom ( DJ Useo )
Shiva vs Eberhard Schoener w/The Police
12-Why R U The Most Beautiful ( Alpha1999 )
Carly Simon vs Prince
13-Welcome To The Unknown ( Sfreeman )
JD,P Diddy,Snoop,Lunatics vs The Unknown
14-I Want Good Times ( Alpha1999 )
Queen vs Chic
15-Once Upon A Time Release Me ( DJ Useo )
The Ancients vs Moss & Szade
F/ Audrey Valorzi
16-The Look Of A Trouper ( Alpha1999 )
Abba vs ABC
17-Do You Know (The Psycho Trip Song) ( DJ Useo )
Enrique Iglesias vs Prisma
18-Take Me To The House Above ( DJ Newlight )
LMC vs U2 vs Jürgen Dee Vs Axel S
============
Full zip file links here -
http://groovytimewithdjuseo.blogspot.com/2009/03/beautiful-bootsthe-beautiful-mashup.html