Mashups From Outer Space Volume Two
"The Vinyl Frontier : Mashups From Outer Space volume 2".
Ready your ears for a new album
full of Sci-Fi oriented mixes from
G3rst, Chocomang, AtoZ, Funkorelic,
DJ Petrushka, oki, and me.
The full zip file including exclusive artwork,
detailed notes, and video URLs
can be accessed from here-
http://groovytimewithdjuseo.blogspot.com/2014/03/mashups-from-outer-space-volume-two.html
A superb single-track mix from AtoZeo
includes all thirteen tracks, plus extra samples
and can be streamed or d/l-ed here-
Volume one is still available here-
http://theinstituteofbootleggers.blogspot.com/2013/05/bbi-vinyl-frontier-mashups-from-outer.html
Please spread the word,
before the MEN IN BLACK strike! Lol!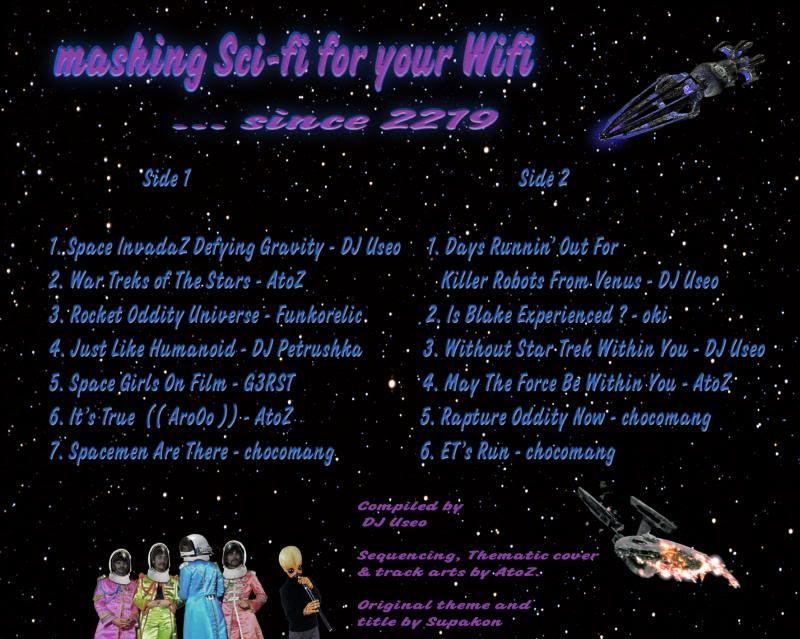 Tagged: